Every LEED project needs to fulfill all prerequisites and Minimum Program Requirements. These do not get the project any points towards certification. To get points, the project must include many different strategies in the different categories to add up to the threshold number of points. Read through this website for details on the process: GBCI.
Here are the different certification levels:
LEED certified – 40-49 points
LEED Silver – 50-59 points
LEED Gold – 60-79 points
LEED Platinum – 80+ points
Strategies that are used to fulfill credits are very diverse. The LEED project should be using more strategies than needed so that if some are not awarded points, then others that do get points will still count towards making it to the certification threshold.


USGBC is very careful to NOT condone specific products for LEED buildings, but instead they promote overall strategies such as low-flow showerheads and faucets. Therefore, there is nearly never a case where a product or material can be for-sure used on a LEED project to gain points. The only exception is that, as things are now, Forestry Stewardship Council (FSC) certified wood is approved for LEED (there is some controversy over this and there is talk of USGBC making their own label for wood products).


For example, the new Nintendo building will be building a green roof and including composting bins towards gaining points for LEED Silver certification. Strategies may contribute towards credits in more than one category (i.e. Energy & Atmosphere in addition to Materials & Resources).
Other strategies might include:
Bicycle and shower facilities
Light shelves in windows and shell
Natural ventilation
Constructed wetlands
For previous posts on this topic, Part 1 and more advanced notes.
For a more in-depth look at LEED in action, check out the blog Real Life LEED.
This entry will focus on how the LEED rating systems are set up and the basic categories of credits. For a basic introduction to LEED, check this website.
The LEED Rating Systems are the sets of credits and categories that a LEED project team is aiming for. They are specific for the type of construction, like a new building would go for LEED for new construction, a school would go for LEED for Schools, a home would go for LEED for Homes.
Every rating system has the same set of categories, though the credits within them may be different.
The categories are:
Sustainable Sites
Water Efficiency
Energy & Atmosphere
Materials & Resources
Indoor Environmental Quality
Locations and Linkages
Awareness & Education
Innovation in Design
Regional Priority
The different credits in each category may be weighted to be worth more points than other credits. Some credits allow for incremental points to be earned by how much is accomplished by the building. For example, a certain percentage decrease in water usage could result in 1 point, but by decreasing water usage by then next threshold percentage could result in 2 points.
The Energy & Atmosphere category's credits have the most potential points to be earned.
That's it for now. I'll be posting more on this since I'm almost done with graduate school applications, but for more advanced notes, see my previous post.
So today I took and passed the LEED Green Associate examination! I can now add the LEED GA credential to add to my resume!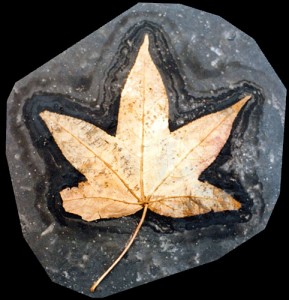 While studying, I pulled together this basic outline of study tips and resources. These are meant for people who are also in the process of studying for the LEED GA exam. If you know nothing about LEED, check out this website first.
Hopefully these notes will help others study for the exam. U.S. Green Building Council is the nonprofit organization that releases the rating systems and standards, and Green Building Certification Institute is the organization that does the certification and accreditation.
Image Credit: Flickr user quapan
Key tips:
Many things are calculated by area and cost so pay attention to those ratios and things. Know what types of data go into the ratios. For example, recycled materials used is calculated using proportion of costs.
I had difficulty differentiating minimum occupancy rate and full time equivalent occupancy. Minimum occupancy rate is just for LEED O&M and has to do with how many permanent tenants are in the building, which needs to take up 75% of the floor area for at least 12 months continuously prior to registration of the project. Full time equivalent occupancy has to do with the actual amount of time the people spend in the building, and this is calculated using person-hours per day divided by 8. For example, an 8-hr shift worker is equal to 1 FTE.