A friend recently asked me my opinion on petitions for legislative action. You know, those pesky emails and junk mail that say "Action needed now!" or "[Insert terrible event here] will happen if you don't do this!" Or just the plea for help to solve something by simply signing a petition for some legislation.
Let me ask you the question: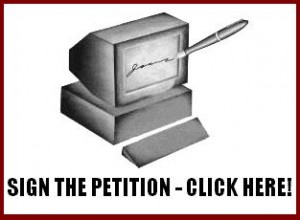 Do you think these types of petitions are effective? Or are they a big waste of time and energy?
Use the comment box below to post your opinion!

Generally, I don't think they work. It is hard for them to work, especially when these efforts would be going up against lobbyists who have tons of money. A lot of the time the money wins out.
It isn't always ineffective though. I think these things are helpful to let politicians know what issues the public is concerned with. But it doesn't necessarily pressure them to take action as much as lobbying does.
I worked for a month or so with NYPIRG, and what they did was they collected money from people as "memberships" for the organization and whatever campaign they were working on. (They recently were working on the Bigger Better Bottle Bill, which I posted about yesterday. They finally "won" this campaign after many years of advocacy.)
Also there is the issue of validity, as in, are these signatures actual people or are they made up? It is hard to prove that, besides leaving an email address or mailing address, which could be made up anyway. (Remember the voter registration controversies?) So I think people may question the truthfulness of the counts.
I think these types of things have some value in generating awareness and exposure, but they are not the most effective in terms of producing results. It might be better to directly contact your Representatives or Congresspeople and let them know what you think are important issues. A personal letter is definitely more sincere than a signature, but we all know how lazy people can be!


Foo Fighters – Up in Arms