The buzz on Google Wave has slowed down considerably, considering that Google had big news that was announced 2 days ago. I'm not sure how the Google Phone will compare with Google Wave, but I hope we can say that the impact of both still are or will be quite interesting.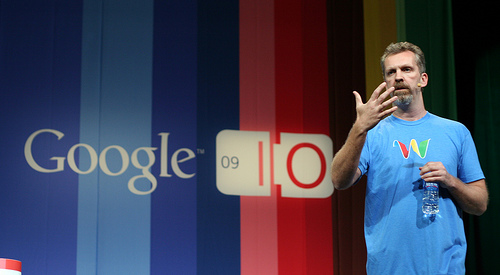 Image Credit: Flickr user niallkennedy
During the holiday season, Google gave out thousands of invites to users who already had Wave so that they may invite friends to use the service. How many do I still have left? 18! I'm not sure if there just isn't enough interest or people simply don't care to find out what exactly Google Wave is, at least not enough to seek out an invite from a friend (i.e. that everyone who would want it or would be open to trying it already does have it).
So far, I've used Google Wave with friends and family to:
Participated in a poll on how many people think Rain (the Korean hip hop star in the movie Ninja Assassin) is cool
Load copies of my statement of purpose for my friend to proofread and give suggestions on
Post pictures for my sister to access and use for her painting project
Say hello, all at once, to the people in the academic department I was in for graduate school
Play Sudoku with others
Invite others to Google Wave
Number 2 on that list was particularly better than using email because I ended up making several edits between the time I posted it and the time when he was free to read it. I would simply go back and delete the old copy and post the new one. I could have waited until he had time to read it to send an email, but I like this way of doing things. Later, I would post other things for him to read and I have peace of mind knowing that they are waiting for him in the Wave whenever he would like to find them. Same thing with number 3.


Overall, I think I could really enjoy using Google Wave, but the limiting factor still seems to be that not enough people are using it, or even know how they can use it to make their life easier. I have a feeling that a large majority of people who have it still ignore it or possibly never even tried using it.

Bottom line, I think Google Wave is a great tool. It may not replace email, but it could easily supplement and work with it. Also, I want to get more people on Wave, but I'm not sure who wants these invites that I have.

If you want one or know of someone who does, post a comment and I can send it!