A year ago this month, I purchased new eyeglasses frames from the Earth Conscious Optics line by MODO. They are made completely of recycled plastic. I could also chosen frames that were made from recycled metals. They have been awesome so far, although they don't sit quite evenly on my nose, but that just might be because my nose is a little uneven!
Here's what they look like: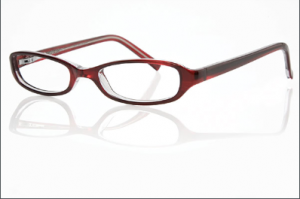 They are also doing an interesting promotion where they plant a tree for every pair of frames purchased. Check out their website: ECO Optics
Hopefully I'll be able to used these frames for several more years to get as much mileage out of them as I can.
This makes me wonder, what other cool upcycled things are out there? Know of any?