So today I took and passed the LEED Green Associate examination! I can now add the LEED GA credential to add to my resume!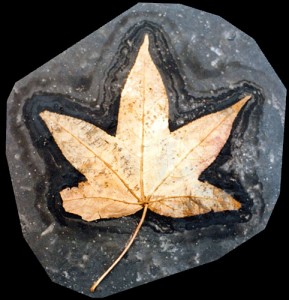 While studying, I pulled together this basic outline of study tips and resources. These are meant for people who are also in the process of studying for the LEED GA exam. If you know nothing about LEED, check out this website first.
Hopefully these notes will help others study for the exam. U.S. Green Building Council is the nonprofit organization that releases the rating systems and standards, and Green Building Certification Institute is the organization that does the certification and accreditation.
Image Credit: Flickr user quapan
Key tips:
Many things are calculated by area and cost so pay attention to those ratios and things. Know what types of data go into the ratios. For example, recycled materials used is calculated using proportion of costs.
I had difficulty differentiating minimum occupancy rate and full time equivalent occupancy. Minimum occupancy rate is just for LEED O&M and has to do with how many permanent tenants are in the building, which needs to take up 75% of the floor area for at least 12 months continuously prior to registration of the project. Full time equivalent occupancy has to do with the actual amount of time the people spend in the building, and this is calculated using person-hours per day divided by 8. For example, an 8-hr shift worker is equal to 1 FTE.

Salvaged materials are different from recycled materials because salvaged means the material is being used somewhat in the same form as it was previously, whereas with recycled the material is being used for a new purpose and in a changed form. An example of salvaged material is old brick from a building's walls being reused to make a path. An example of recycled is glass being melted together to make something for the new building.
Pre-consumer recycled material is industry scraps diverted from the landfills to make something for a different purpose than where it came from. Post-consumer recycled material comes from the end consumer waste stream like aluminum cans and such. Post-consumer fiber material comes from fibrous materials like paper and paperboard.
Regional materials are harvested, processed, and manufactured within 500 miles of the project site. But this still allows for the materials to travel within that 500 mile radius from the place where it is extracted to where it is processed and rack up the mileage that way. This is a weakness in the LEED standards that might be addressed by future revisions.
Projects cannot register to achieve a certain certification level. For example, though a target level might be noted as a goal, you can't say that the project is "LEED Gold registered." You can only say that the project will be applying for it after completion or that it is registered with a certification goal of a specific level. The wording is really important to USGBC.
HFCs and HCFCs have Global Warming Potential, and CFCs have Ozone Depleting Potential.
"Green power" refers specifically to off-site energy. Solar panels and other on-site renewable energy have their own category under on-site renewable energy. RECs (Renewable Energy Certificates) or any similar certificate would contribute to green power because they help pay for the costs of developing renewable energy. This is different from purchasing green power in that it does not directly involve green electrons because they represent the positive attributes of the electricity separate from the actual electrons.
Online pages and references to read:
[EDIT: I am turning this into a several part series on studying for the LEED GA exam, with more comprehensive tips and outlines, so check back for updates!]
[EDIT:
For a very basic introduction to LEED, check out these two entries:
Study Guide Part 1
Study Guide Part 2

]
[EDIT:
Check out a free new online course about green building.